Our business
The Frans Bonhomme Group offers the sector's fullest range and a unique selection of products and services as well as extensive expertise on all of our markets: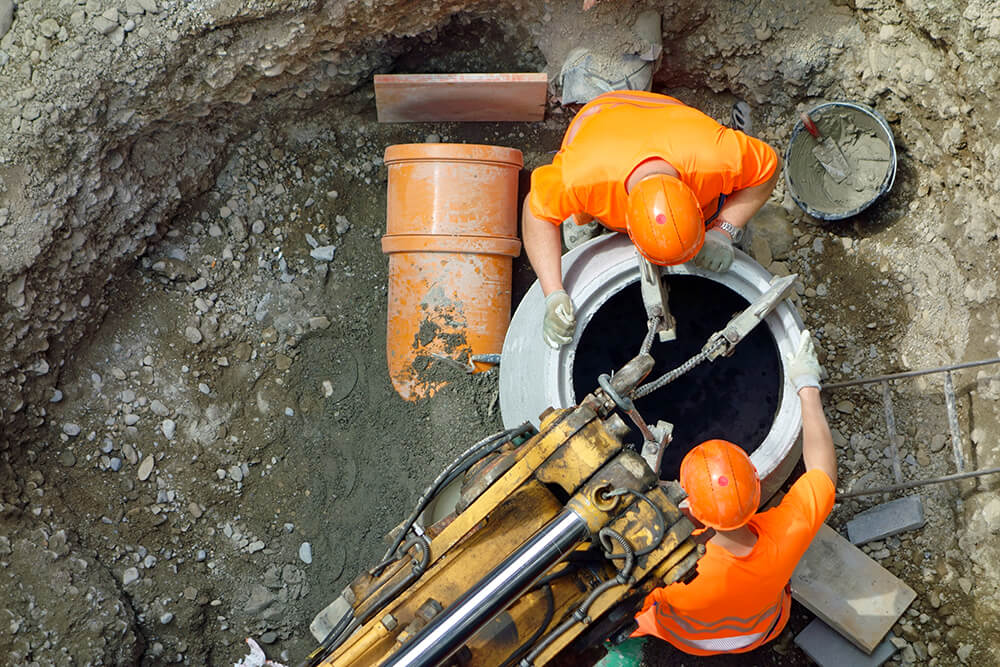 Public Works
Wastewater/Storm Water Management
Drinking Water Supply
Dry Networks
Urban Development and Roads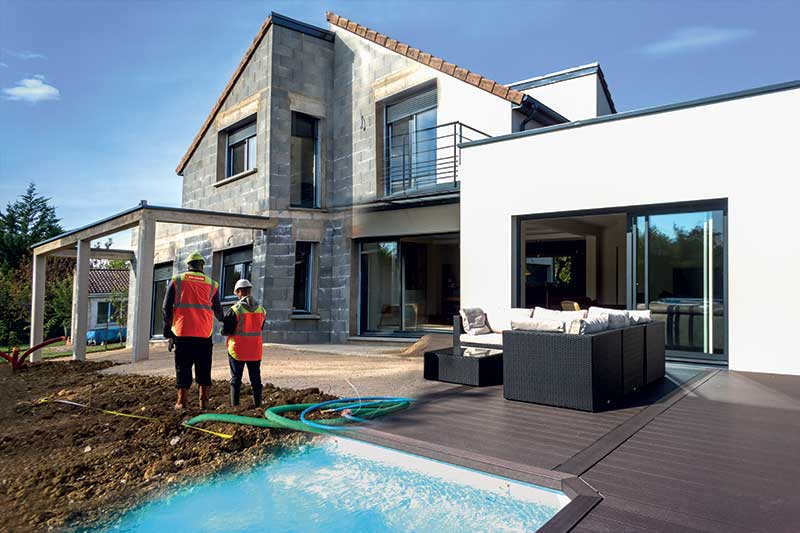 Construction and Outdoor Fixtures and Fittings
Construction and foundations
On-Site Sanitation
landscaping
Evacuation and Distribution
The Group serves these markets through its 400 sales outlets in France and Spain offering over 40,000 different products from over 300 suppliers.
Our services
Our teams
We provide support and advice to our customers throughout their project. Our experts, salespeople and sales outlet teams are with them every step of the way, offering complete and personalised solutions:
Needs definition and dimensioning
Submitting bids
Guidance and expertise
Project costing, detailed plans
Ordering
Sales outlet pick-up with loading assistance or worksite delivery
Worksite support

Our logistics services
Three logistics platforms throughout France offer our customers immediate access to over 4000 essential products (to launch worksites, repair breakdowns, etc.). They can count on one- to two-day delivery at one of our sales outlets or customer worksites thanks to a direct purchasing circuit and optimal flexibility.
A fleet of utility vehicles and lorries (up to 32 tonnes) is located throughout France, available to deliver building materials to customer business locations or directly to their worksites.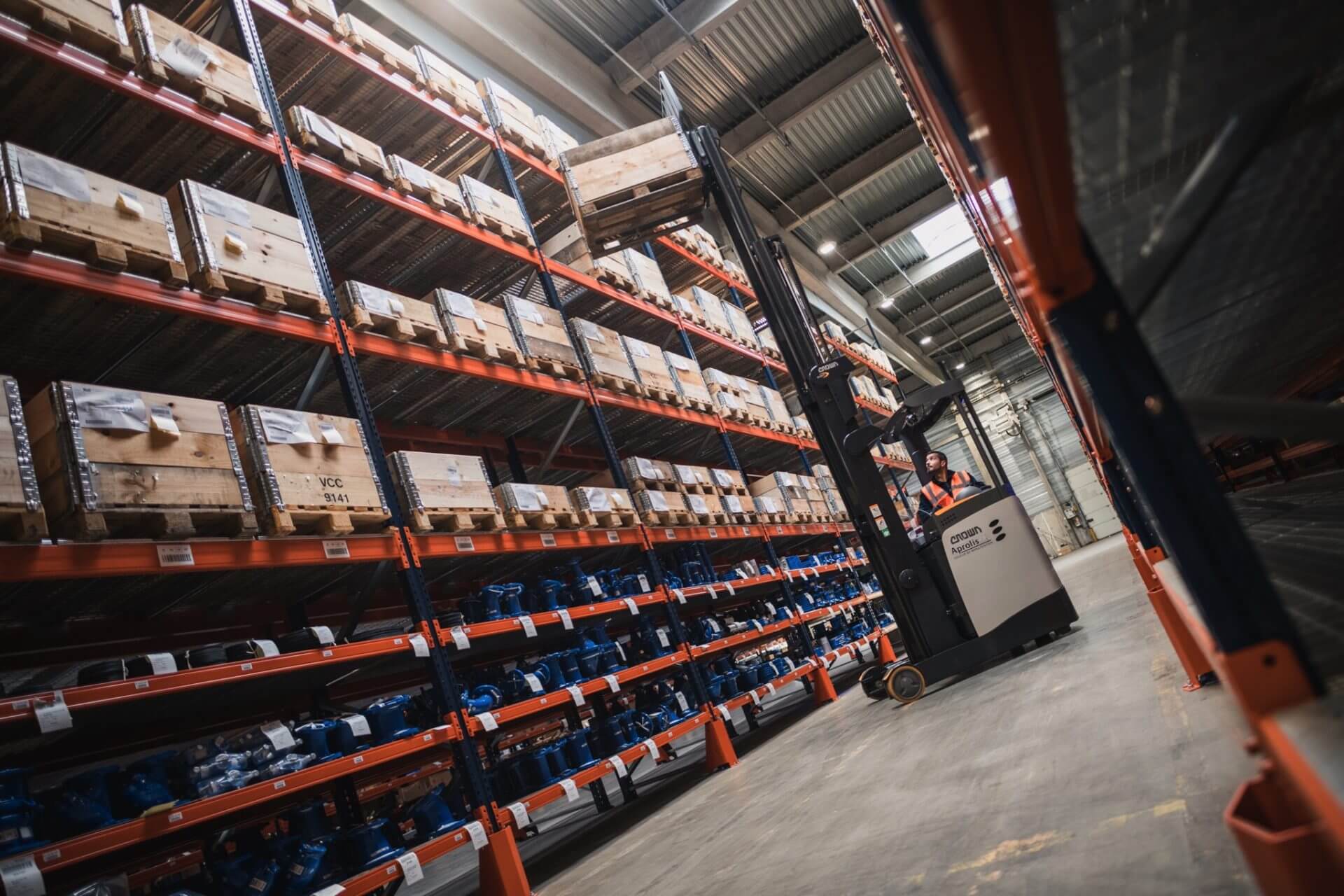 Customised production and services
Our facility for machining plastic sheets and pipes, butt welding and pipe wrap offer a unique service on the specialised distribution market. Frans Bonhomme technicians are available to provide support directly at customer worksites throughout France.
Manufacturing of customized connectors, parts, containers
Modifications on standard Frans Bonhomme catalogue products
Pre-assembly to simplify work at the worksite
Pipe pre-assembly
Cutting, folding and welding sheets

Our online services
Commercial sites serving clients 24/7
From any device, at any time, our customers can access our stocks in real time, at negotiated prices and can order their products in a few clicks for next-day pickup at the nearest sales outlet. A dedicated customer service team provides customer assistance, providing real-time responses to their questions.
Dedicated websites for our Key Account customers
The Group can adapt to customer wants and needs by offering a personalised experience for ordering products on specific markets.
Punch Out
EDI
The Group provides fully secure e-transaction solutions for customer ordering and invoicing in liaison with your information systems.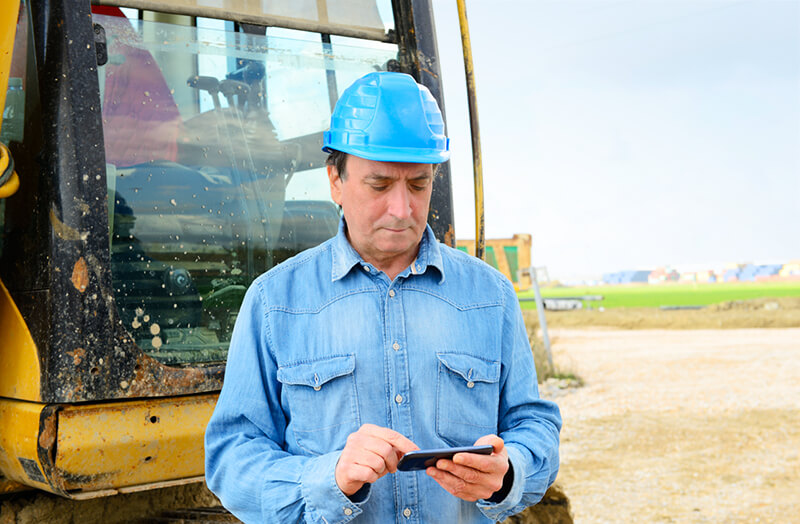 Our savoir-faire
The Frans Bonhomme Group manages communities of expert associates whose specific skills and training enable them to provide the quality advice and technical expertise our customers have come to expect.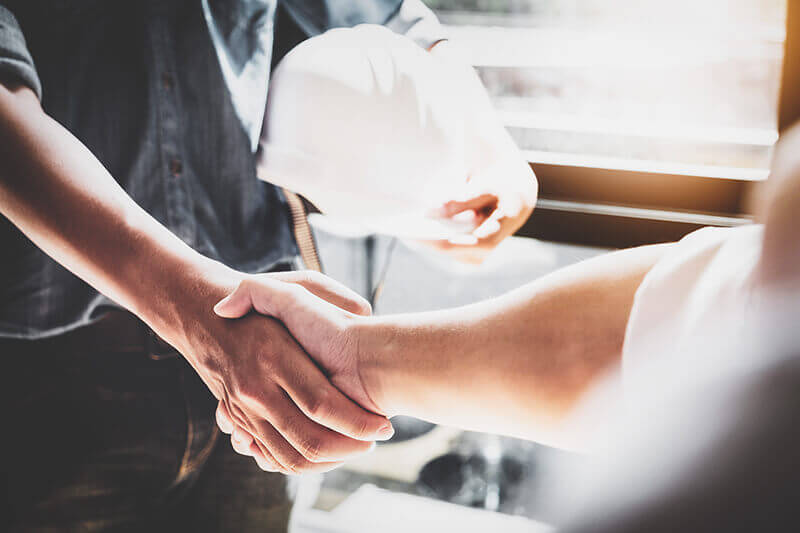 Regional specialists
In every region of France, our regional specialists in drinking water supply, irrigation, on-site sanitation, etc. are available to provide support to sales teams as well as guidance for specific projects through their valuable advice and analysis.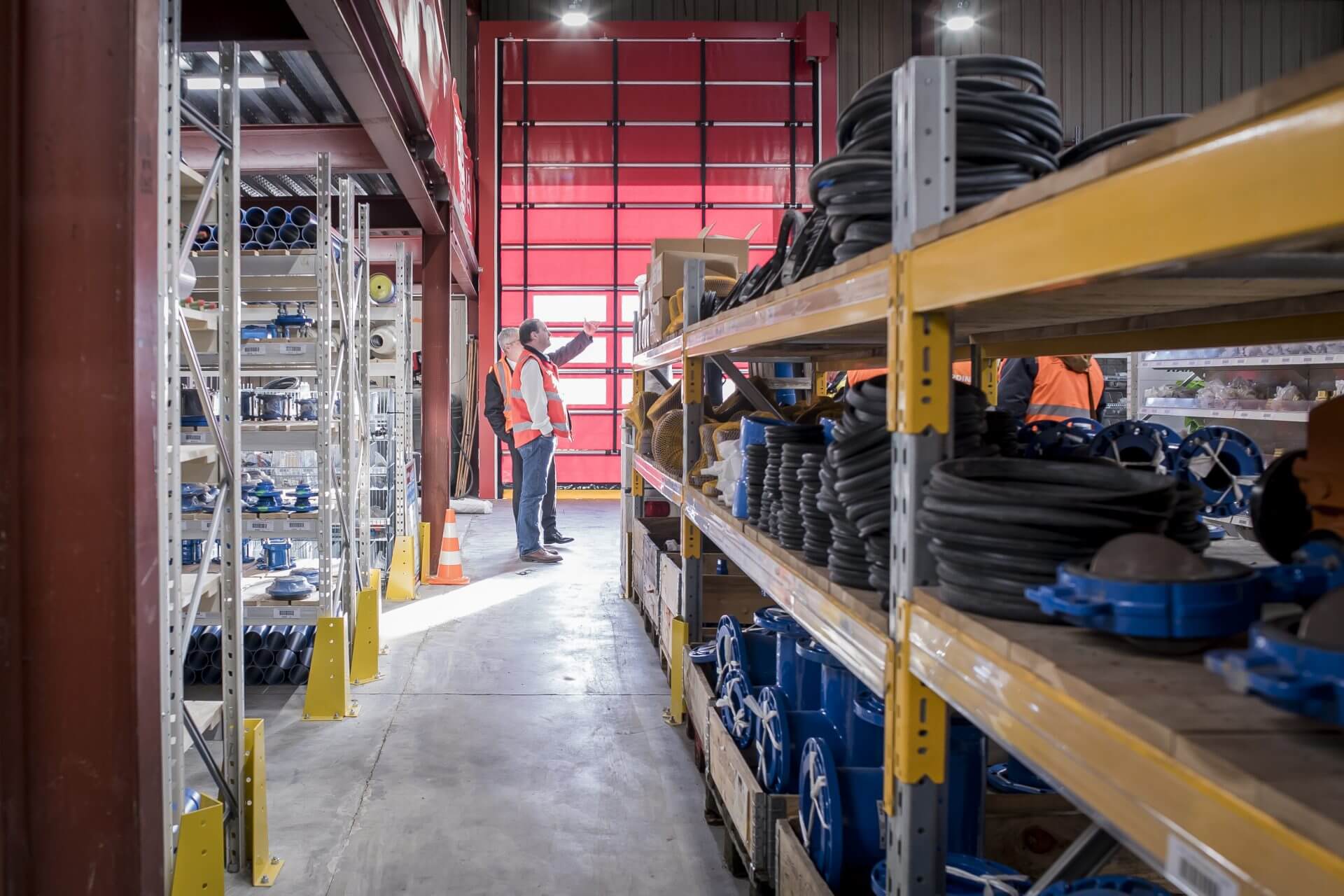 Expert input
Every year, a survey is taken to identify all of our experts in our various markets. They are then invited to participate in task forces to help improve our business. They contribute, for example, to updating our catalogue, extending a product range or creating a new service.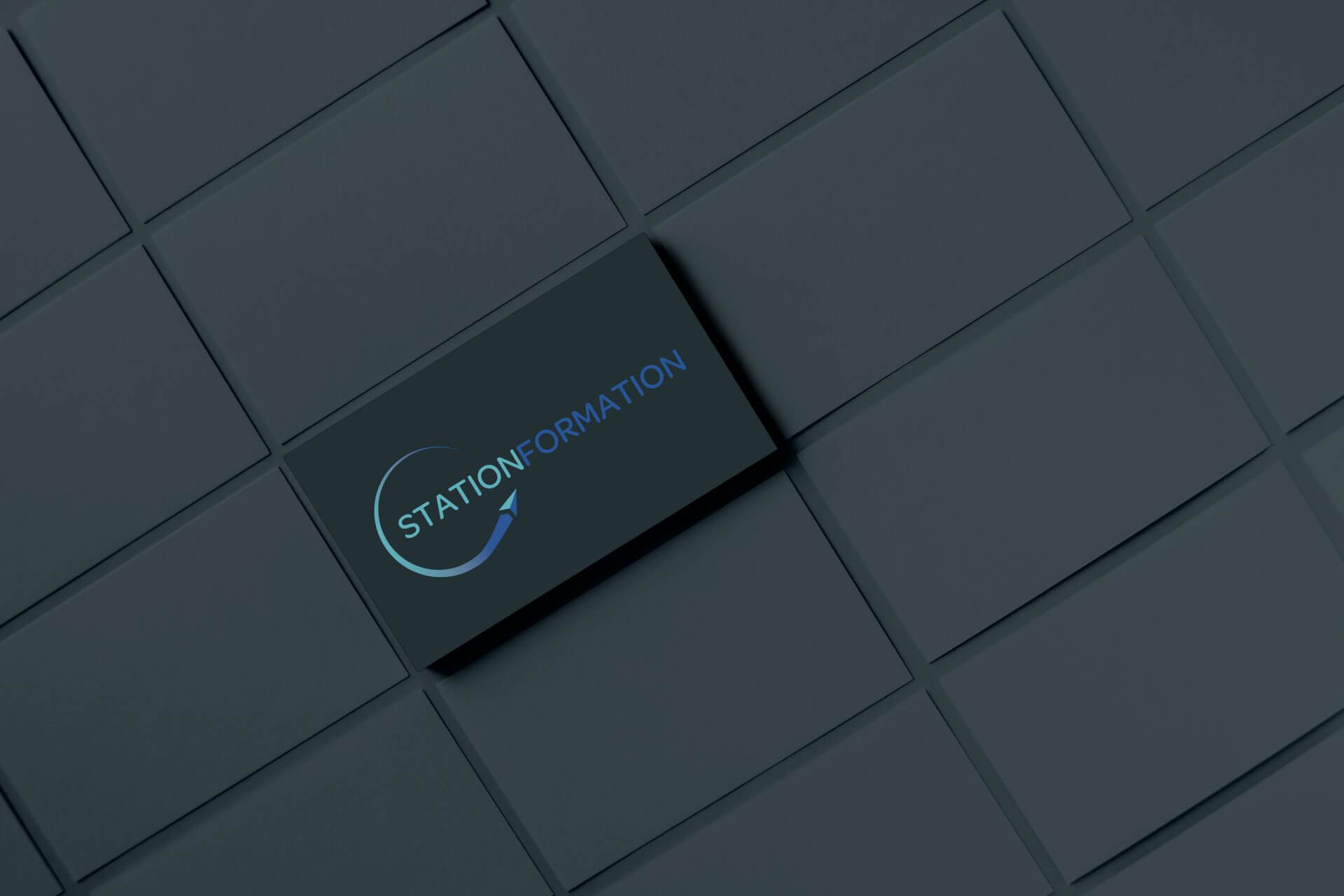 Certified associates
Because our Group demands the highest service quality from our employees, they are invited to participate in qualifying training programs as soon as possible to build their knowledge and skills in the following areas: machine shops, sales, logistics, support functions, etc.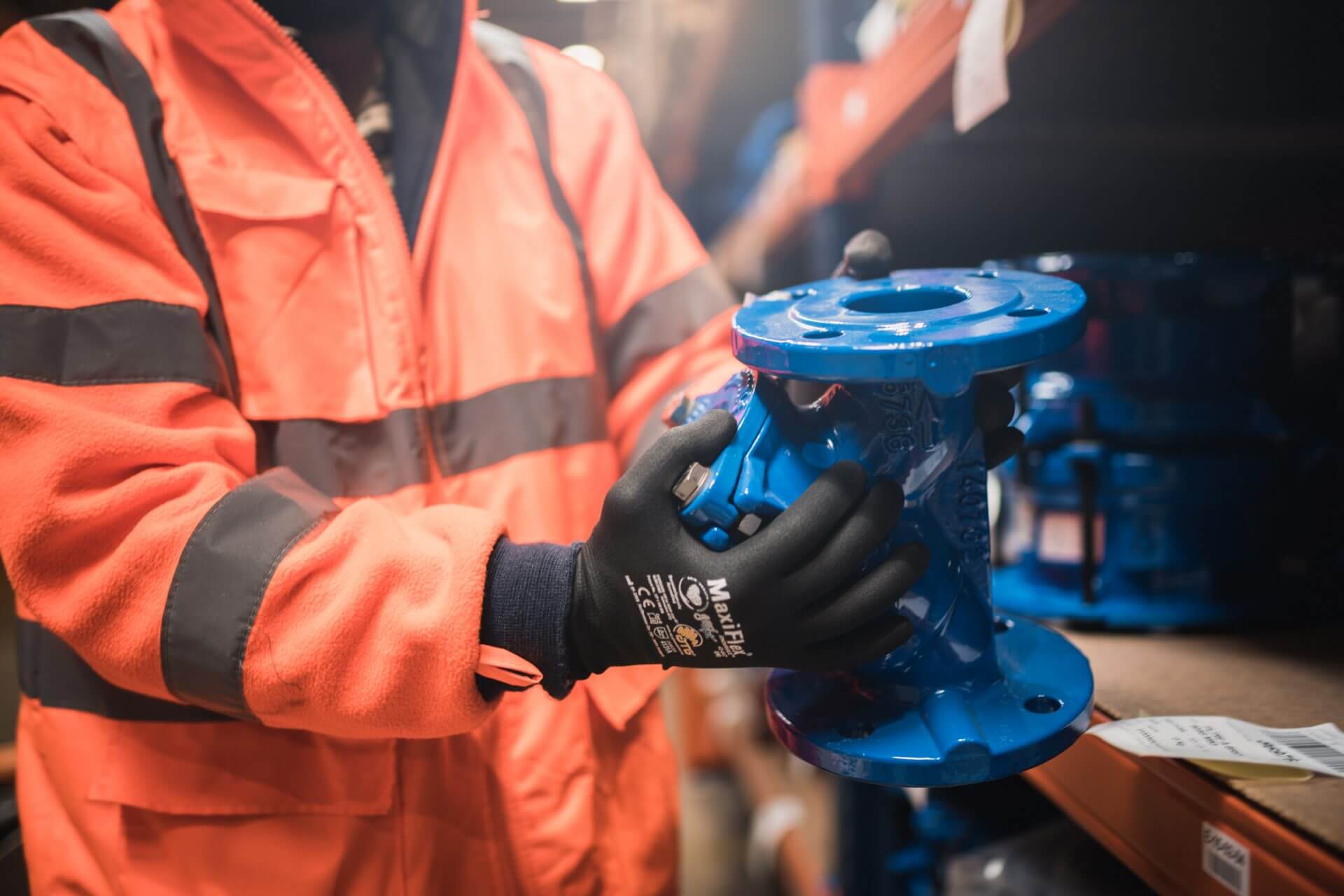 Specialised sales outlets
Across France, certain sales outlets have a more extensive stock in a particular market range and the teams are specially trained for these products in order to meet local market needs and the potential of a given segment. This enhanced offer enables us to position ourselves as a go-to specialist for our customers.